Experience Browser: Shining a Light on the AI behind Web Personalization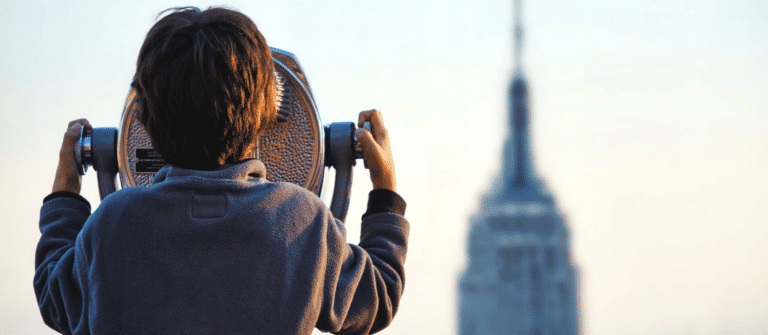 Can you tell if personalization is working effectively on your commerce site, right now? Not just the "what" — content or products/offers is being shown — but why and how?
As companies forge ahead and invest in artificial intelligence and machine learning technologies for their e-merchandising teams, the goal is to treat every website visitor as an individual and let them pick out their own experiences instead of defining an one-size-fits-all "journey". 
However, most personalization AI solutions today are "black box" – architected for automation, not augmentation – and do not provide visibility into how they arrived at a particular outcome. These black box solutions tend to be simplistic, and do not meet the needs of enterprises who require business controls, visibility and extensibility in order to achieve the best outcomes from the AI.
AI augmentation, the combination of human and artificial intelligence where both complement each other, is expected to create $2.9 trillion of business value by 2021 (Gartner, 2017). 
Xen AI opens the black box with the debut of the industry-first Experience Browser.
The Experience Browser: Unprecedented AI Transparency
An industry first, the Experience Browser (or XB for short) provides business users instant visibility into the performance that Xen AI is driving,and full transparency about why and how this optimal experience was chosen for a given individual.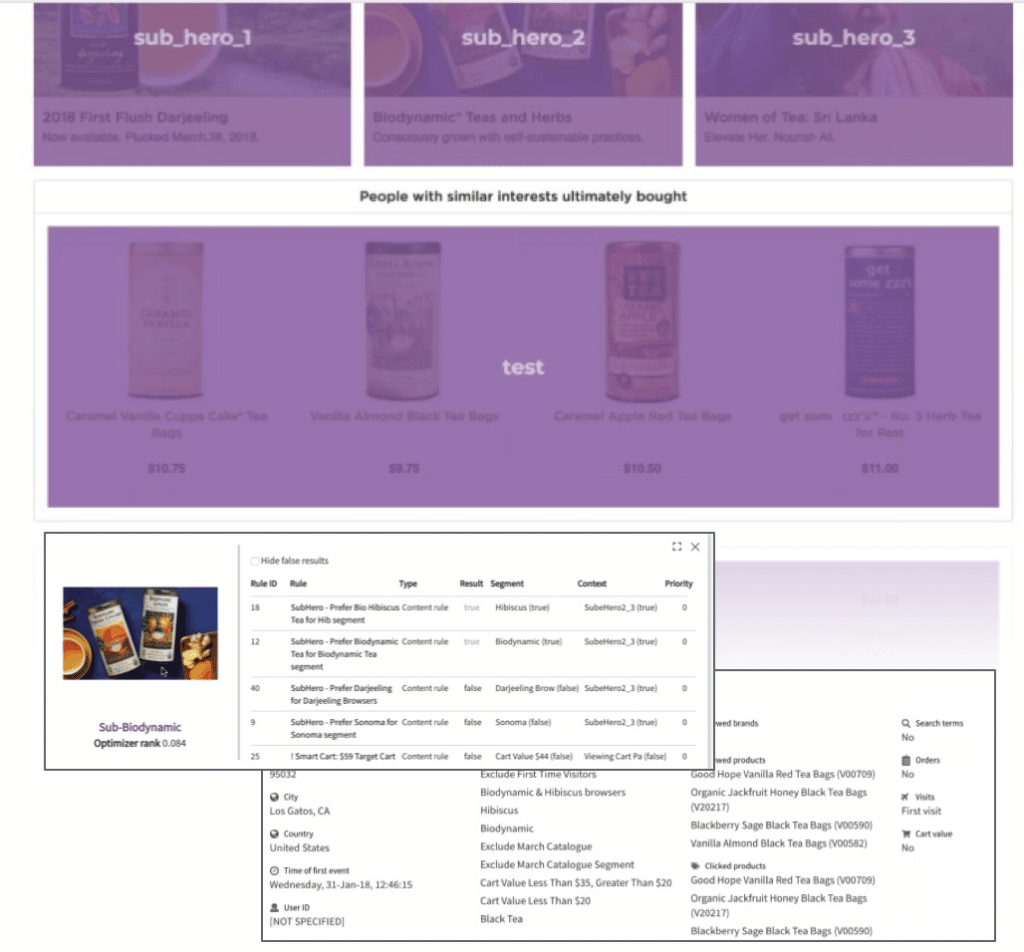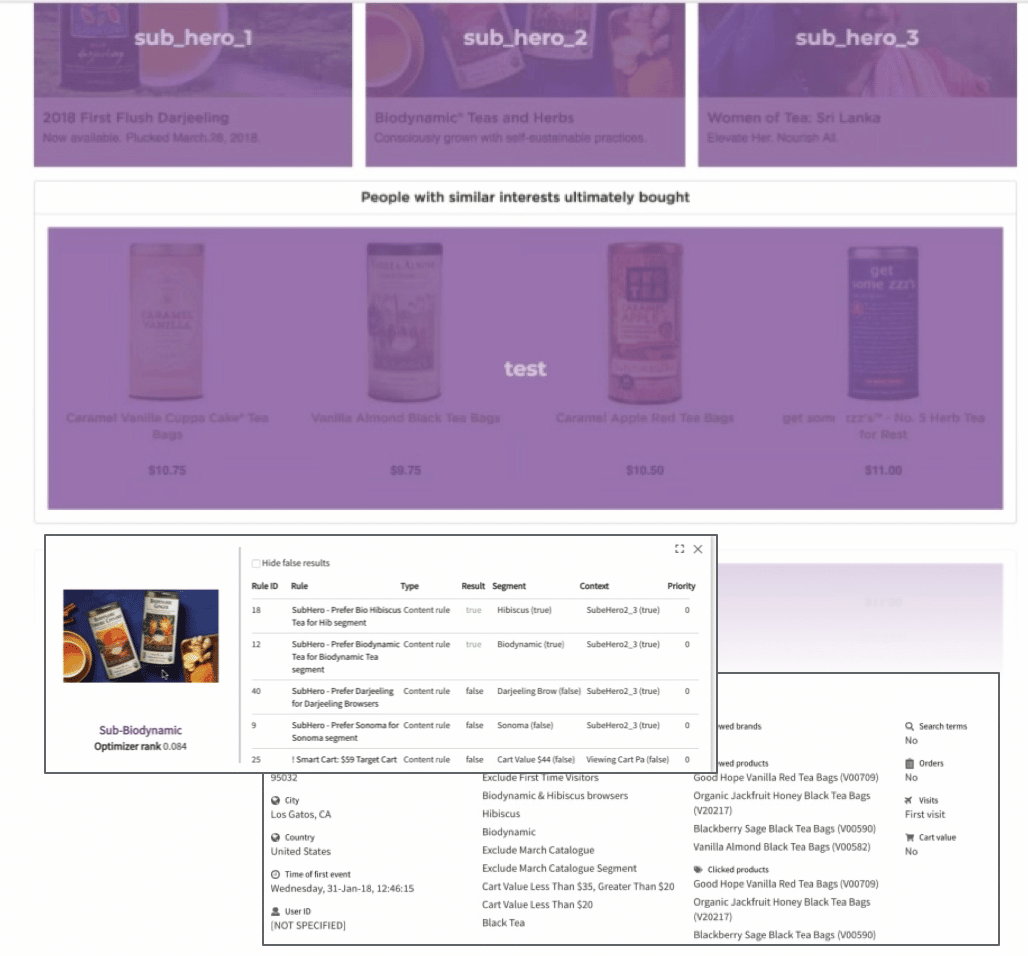 Unlike traditional tools, the innovative Experience Browser UI overlays right on top of customers' websites providing valuable insights in context with where the personalized experiences are being displayed.
The intuitive visual overlay allows the user to audit AI decisions with a single click, including unified customer profile, recommendation summary, dynamic segments, rules, and strategy evaluation.
Inspect The Unified Customer Profile For Individuals 
With the XB, you can see the entirety of behavioral interactions that a given individual has had with you your brand. And you can do so respecting the privacy as all data stored is non-PII (personally identifiable information) – meaning, there are no names, emails, phone numbers or anything else that compromises the shoppers' identity.
You can see all the searches, various dynamic segments they belong to, declared and derived preferences and affinities, clicks, prior purchases, and standard geo-location data as shared.
For customers who have an omnichannel business, the XB can show matched profile with offline and store purchases.
Visibility Into Strategies That Drive Every Decision On Every Placement
In any website, there can be multiple areas that are being personalized – content placements, product placements, promotional offers, search overlays and more. The XB provides an easy way to traverse the decisions being made by the Experience Optimizer, the heart of the Xen AI engine.
The Experience Optimizer pits multiple strategies against one another in a competitive match and picks the winner for every context, in real-time. Merchandising rules that are then applied finally determine the personalized experience for the end customer. 
The XB shows both the strategies picked by the Experience Optimizer and the rule selection, the reasons behind the selection as well as a progressively filtered result set. 
Real-time Trends on the Website
The XB lets you view product trends as they happen – top product views, clicks, and purchases — as they are happening on the website. This can be critical for the holiday season as you look at readiness preparation.
In addition, you can also monitor products being viewed and not purchased so the merchandising teams can determine boost versus bury rules. 
Deep links to Experience Insights 
The XB complements the RichRelevance dashboard for drill down real-time reporting and multi-dimensional analytics, with canned reports for sales attribution, slice-and-dice by segments, cohorts and more across key metrics – attributable sales, revenue per visitor, session and more. 
Content Performance Rankings And More
In addition, the XB also helps you clearly visualize content performance – which pieces are being used where, and by how much. In fact, the XB allows you to quickly ascertain engagement as well as conversion – how much $ came from this creative asset – which is unique in the industry.
Experience Browser Is A Must Have For Your Holiday Readiness Plan
In short, the Experience Browser is a key tool in your toolkit as you go through the holidays. With the unprecedented visibility over your personalization techniques, this allows you to fine-tune your strategies and drive more brand engagement, and ultimately better conversion for your business. 
Learn more about how RichRelevance can help your business.