Personalized Search: 1+1=3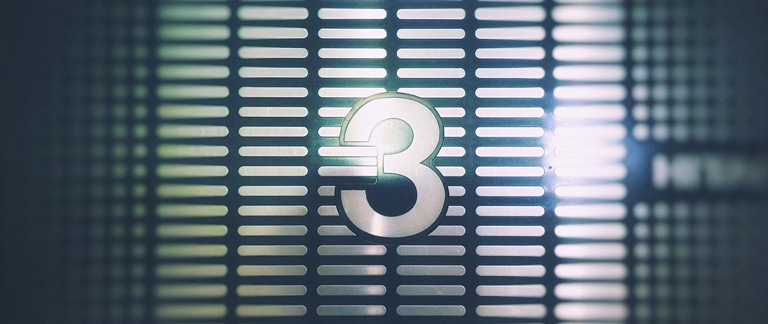 Commerce search has emerged as a major experience battleground for Holiday 2019 and beyond. As technology and customer expectations evolve, traditional approaches no longer make the grade. Writing in July, Forrester Research counseled digital leaders to re-vamp site search and adopt cutting-edge search technologies – or risk customer relationships.
The new paradigm, as defined by Forrester: Start with the customer and end with the content experience. If you do, the pay-off is not just better search, but exponential improvements to your entire personalization strategy. Personalized content, search and recommendations travel extremely well together, so improving search will yield measurable boosts in all other areas. In other words, when it comes to personalization, 1+1=3 (or 1+1+1= $$).
We sat down with Search and AI pioneer and RichRelevance CPO Sarath Jarugula to talk about why search is the black sheep of customer experience.
Q: What do you see as the biggest problem in commerce search today?
Sarath: Digital leaders don't typically think about commerce search as part of their overall personalization strategy, even though 40% of their customers use search on their web and mobile devices. They know search is influential, but it's often viewed as a technology initiative, not a customer experience initiative. Typically, search is given to an IT or dev team who gets an open source engine (Solr, Elastic), defines schema and structure, and then declares success if every single search gets same result.
Q: What is lost by leaving search in the hands of IT? 
Sarath: I see two major issues. First, the dev-driven approach is all about perfectly matching a user with content – and getting faster index and query times. It has nothing to do with delivering and tuning a relevant experience to an individual customer. The second issue is more pragmatic but extremely important. Search is a business strategy, not just a technology tool. It has to serve on one end overall brand and commerce experience and on the other end be responsive to real-time user behavior. For example, a search solution should have brand and business controls (for merchandising, co-op agreements) that aren't usually part of the open source toolkit or dev mindset.
Q. How does this compare to personalized search?
Sarath: Personalized search starts with the individual customer behavior graph that leverages all of their historical behaviors and real-time context to deliver a completely tailored set of results. The same contextual understanding and user behavior that fuels personalized content and recommendations is critical for effective search. Basic keyword matching is layered with wisdom of crowds and algorithmic learning, and then finally individualization, to drive engagement, conversion and revenue growth.
Q. What are benefits of bringing search into a unified personalization initiative?
Sarath: The first-level benefit is a unique, compelling search experience that drives sales and engagement. Our clients see phenomenal results from personalized search, such as Swap.com's out-of-the box conversion increase of 7.3% – the biggest conversion increase the brand has ever seen as the result of introducing a new tech capability.
But the benefits don't stop there. Personalized search provides critical data signals that enrich each user profile with a deeper understanding of real-time intent and context. Personalization AI can now run on a richer data set and learn across all interactions, including search. This makes it possible to personalize the entire experience that surrounds search and the search box. Brands can now bring together all these interactions into a comprehensive individual profile to personalize all the ways that a customer interacts across the lifecycle. This is the core of 1+1=3.
Q. What do you think about all the buzz around voice search?
Sarath: We always tell digital leaders to get their core personalized search in place before worrying about things like NLP and voice search. Without the right foundation, all investments in new search technology will fall short. And luckily, there is time because the consumer adoption of voice search is still low – 70% of Americans haven't tried voice search for shopping. But as a technologist and futurist, I am fascinated by NLP and voice search, and it's something I follow closely and experimenting to bring it to our customers as they get ready for experiences beyond simpler text interfaces.
Q. What do you do in your free time when you aren't thinking about commerce search and AI?
When I am not working and spending time at home… I love to be lost in books or in Nature.
Books let you travel into the depths of your soul and travel far without moving your feet. When I am out I'd like to be part of the nature and explore on my runs, long hikes and going up mountains.