Office Depot Receives the 2019 Award for Excellence in Personalization Application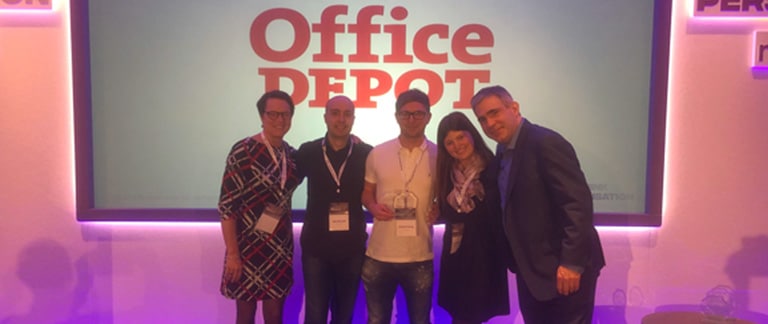 At our recent Personalization Summit, RichRelevance recognized several customers who are innovating in Personalization with awards. One of the award categories recognized retailers who have shown the greatest initiative to engage in personalization best practices, optimizations and/or testing initiatives.
This award was fiercely contended, but there could be only one winner, and this year, Office Depot won the accolade of Excellence in their Personalization Application.
Office Depot is probably one of the most ambitious retailers when it comes to adopting personalization best practices, continuously testing and optimizing across channels to ensure their customer experience is unparalleled.  Some highlights of the initiatives they have recently undertaken and the results they have seen which led to them winning the award, include:
Re-designing their item page to increase engagement by moving placements higher up the page to increase visibility and  expanding the personalization zones. This re-design yielded a 98% increase in attributable sales.
Optimization enhancements made to cross-sell personalization and on the add-to-cart page increased attributable sales by 92%.
Category specific, AI-driven cross-sell strategies generated 25% of all add-to-cart sales in the ink and toner category.
The outstanding collaboration and work is demonstrated in the tremendous achievements and performance KPIs! Congratulations to the entire Office Depot team!