Creepy or Cool? Third annual RichRelevance study reveals US shoppers lag behind Europeans when it comes to technology enhanced shopping experience
80% of UK consumers are happy to share more data in order to improve customer experiences
London, UK – 27th June 2017: RichRelevance, the global leader in omnichannel personalisation for retailers, today releases it third annual 'Creepy or Cool' study, revealing consumer attitudes towards digitally enhanced shopping experiences.
The survey, which includes responses from over 3,500 consumers in the UK, US, France and Germany, gauges consumer opinion on the impact of technology to the in-store shopping experience. Consumers were asked their views on a number of different technologies, including facial recognition, interactive changing room mirrors and payment by fingerprint, to identify what technology was viewed as 'Creepy' or 'Cool'.
The findings show that UK consumers are open minded about retailers incorporating more technology into the shopping experience, and are even willing to give access to more personal data if it will improve the shopping experience. Payment by fingerprint scanning and the ability to use voice activated search were considered most 'Cool' by UK consumers, whilst retailers using robotics in-store and facial recognition are considered the most 'Creepy'.
Top 5 'cool' technologies according to UK consumers;
Fingerprint scanning that allows shoppers to pay for goods and get automatic home delivery (56%) – saw an 11% increase in favour compared to 2016 results
The ability to search and order products using voice-recognition technology also proved popular – with a 45% 'cool' vote from UK shoppers, 53% from France and 44% from German shoppers
Interactive changing room mirrors. Screens in changing rooms that suggest complementary products received 44% of the UK 'cool' vote. However, UK consumers weren't as enthusiastic as their German and French counterparts, who said it was 55% and 59% 'cool' respectively
Contactless shopping. Instead of checking out at a till, shoppers simply leave the store with their items and their account is charged contactlessly. This concept proved popular across Europe, with the majority of all respondents considering it 'cool' (France 48%, Germany 44%, UK 40%). Good news for Amazon Go's contactless store concept
Robots guiding shoppers to products in store aisles – 34% of UK consumers thought this would be 'cool' (compared to a huge 53% in France)
Top 5 'creepy' technologies according to UK consumers;
Retailers using data/AI to choose and order products for shoppers without human input was deemed the most 'creepy' prospect (55%)
In-store facial recognition technology that relays shoppers' preferences to staff had a high 'creepy' perception for a majority (54%) of respondents, but attitudes are changing. This year 27% respondents said it was 'cool' – a three-fold increase on 2016
Robots guiding shoppers to products within stores divided consumers with 45% of respondents saying it was 'creepy'
AI/chatbot-led customer service was deemed 'creepy' by the majority of all global consumers, despite chatbots being prevalent on many online retail sites; UK 42%, France 42%, Germany 54%
Contactless shopping, where you select items, leave the store and your account is charged contactlessly, divided consumers -re-appearing in the top 5 creepy innovations too, for almost a third (31%) of UK respondents
Diane Kegley, CMO of RichRelevance commented "Customer experiences are driving loyalty across all (retail) sectors, sometimes more so than price. This year we are seeing shoppers across the board become more comfortable with technologies that personalise shopping on a one-to-one basis, such as voice recognition, digital product recommendations in changing rooms, and fingerprint scanning for payments. The one area where consumers still seem to have real concerns is AI. Companies' communication around their consumer facing AI initiatives, such as customer service chatbots, clearly needs addressing from a shopper standpoint."
Consumer confusion over data use Although UK consumers are fairly forward-thinking, they still find Artificial Intelligence 'creepy' (55%). The findings hint at a potential lack of consumer understanding when distinguishing if they are dealing with chatbots rather than human individuals for customer service.
However, over three quarters of UK consumers (81%) are happy to share more data with retailers if it improves the customer experience. This makes them almost a third (29%) more likely to share data than their US counterparts, although 46% UK shoppers would prefer to share data anonymously.
Global Differences
Overall, US consumers are more creeped out by technology than all the European respondents (please see chart below for full stats).
The French are most comfortable with new technologies, followed by UK and then German respondents.
France was the only European country surveyed where the majority of consumers thought that robots guiding you to specific products within store aisles upon request was 'cool' (53%): 45% UK shoppers, and 47% German shoppers think this would be 'creepy'.
Access the infographic
Notes to editors
The research includes the responses from 1,000 respondents in US, 1075 in UK, 760 in France and 762 in Germany
The Creepy or Cool research was conducted in June 2017
You can find the UK Creepy or Cool research results from previous years here:
2016 – https://richrelevance.com//blog/2016/07/05/creepy-cool-second-annual-richrelevance-survey-shows-consumers-want-store-shopping-experience/
2015 – https://richrelevance.com//blog/2015/07/13/creepy-cool-uk/
Read more about this topic: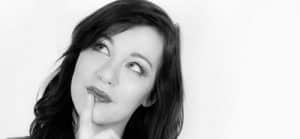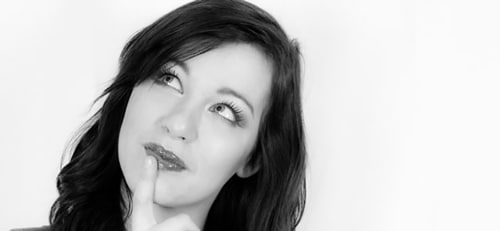 'Creepy or Cool? 80% of UK consumers are happy to share more data in order to improve customer services'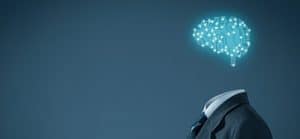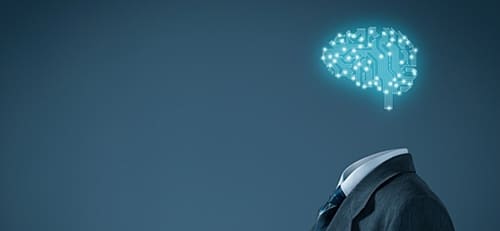 Half of UK consumers find artificial intelligence 'creepy'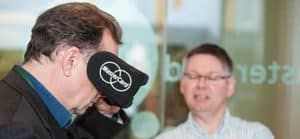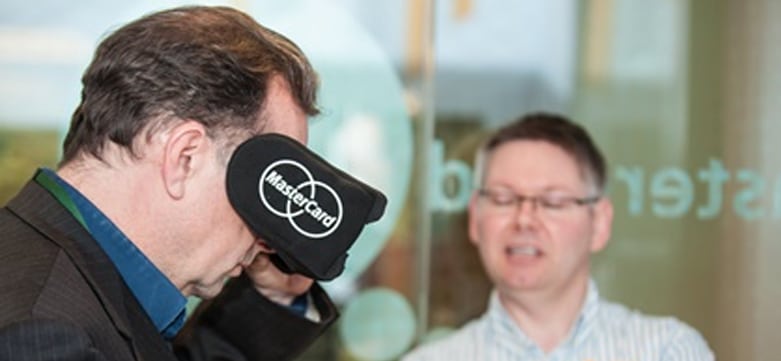 Fingerprint scanners top UK ranking of cool retail tech
Consumers 'would swap data for experience'