Fierce Retail – Walmart Gets Mobile Sales Boost Thanksgiving, Cyber Monday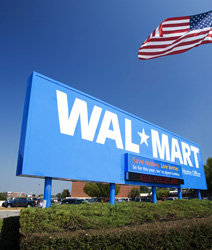 Most major retailers reported increased sales this holiday from Thanksgiving through Cyber Monday, thanks in part to m-commerce.
Notably, mobile spending reached $314 million on Black Friday, out of the total $1.512 billion spent online that day, comScore found. Plus, mobile sales accounted for $350 million of Cyber Monday's $2.085 billion in online sales.
M-commerce sales accounted for nearly 21 percent of total Black Friday online sales and 17 percent of Cyber Monday sales.
Click here to read original posting.