7 ways Personalization is Evolving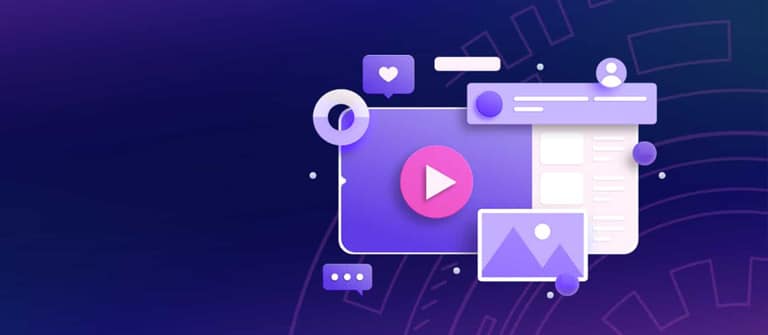 The 2020 Gartner Magic Quadrant for Personalization Engines highlights the state of personalization technologies today, and in our opinion, offers great insights to buyers. At RichRelevance, we restlessly observe, anticipate and invest in a larger backdrop of unfolding changes, when it comes to businesses driving greater results from personalization. 
The personalization market is in a state of flux today, and could see rapid changes in a short timeframe with the merging of multiple technologies that will create a shift and set new benchmarks for organizations to follow. Thankfully, we're ahead of the curve, and we're happy to share from our vantage point.
The expectations from personalized customer experiences are becoming more complex and demanding every year. What was once communications based on simple product recommendations based on historical engagement, has now evolved to deeper recognition of intent and the ability to respond in real time. AI-powered algorithms, decision sciences, and the great computing power required to process millions of customer contexts, have created a new age for personalization.
Let's look at what's changing and what you should expect when crafting your customer experience strategy.
Uniquely orchestrating moments in cross-channel customer experience – insights that drive personalization are often available for one aspect of a channel, like recommendations on the commerce site, and often are unable to recognize nuances across interactions and channels. It is now very evident that customers use a combination of channels for different needs. Next-gen personalization technology has the ability to unify customer data from across channels, and interaction sources (such as content, recommendations, search query, email, call center) and generate real-time decisions  that help brands and retailers tailor their strategy uniquely for every individual.
Optimizing for the behavioral model of the customer journey – there is a need to recognize journeys not as a series of customer touchpoints, but a combination of customer intents that led them through the lifecycle. A behavioral model rather than a transactional model of the customer journey is essential to crafting winning customer engagement and journey optimization strategies.
Strategy configurations in personalization playbooks  – Personalization can work better if it is part of a broader customer and marketing strategy. And strategies define specific frameworks for customer engagement to create the right results. Model configurations built into the experience orchestration can drive specific outcomes the business desires or designs (be it conversion, engagement or bigger basket sizes). This also empowers marketers in executing and tailoring strategies like acquisition, cross-selling, growing user base, finding new segments and so on.
Creating richer, multi-dimensional customer contexts – advanced personalization critically relies on an advanced data strategy. Generating deeper insights requires unifying and managing a growing number of customer data points, presently changing or evolving information, relationships with other dimensions (like product, channel, brand, price, availability, previous experiences, householding) and a growing number of secondary attributes (such as color, ingredients, newness, health preferences) in the engagement lifecycle. Advanced customer data platforms bring together a greater variety of data for richer contexts. They also offer the ability to handle multiple data workloads for different analytical needs, like data lake architecture for pattern recognition, streaming data architecture for real-time processing as well as, and MPP architecture for complex decisioning are key to advanced personalization technology.
Understanding deeper relationships with product and brand experience – personalization models built to complete a transaction may focus on product attributes, price, and availability. Behavioral models that uncover customer affinities do far more in uncovering the customer's profile, answering why they buy what they buy. Strategic personalization recognizes that brands and retailers need to increase their engagement and lifetime value with customers.
Combining the digital interactions for total personalization – moving beyond a fragmented approach, businesses that orchestrate a unified personalization strategy across multiple dimensions that impact the digital experience – like content, search, recommendations, product etc – are more likely to see success, because they create a greater impact together, than as isolated experiences. To make this happen, an evolved data strategy and an algorithmic decisioning architecture is essential.
Using algorithmic testing and predictive optimization – recognizing that customers do not always interact with a specific intent in mind, and that they like to discover or appreciate suggestions in their interaction, is a growing concern with personalization strategy. Oftentimes, personalization that fails to identify if the user is in 'exploring' or 'buying' mode can kill their experience. Algorithmic testing and optimization capabilities can detect the nature of the interaction early on and drive the necessary strategy to engage the customer. It's important, however, to complement machine-driven scalability with human-controlled experimentation that provides guide rails for tuning strategy and outcomes (for example in merchandising).
While the Gartner MQ may be constrained by what the market offers today, at RichRelevance, we strive to push technology forward, at the speed of the consumer. We see early adopters raising the bar and moving to advanced personalization. It may be time for the larger market to rethink and upgrade. You can start by reaching out to me at bhavna.sachar@richrelevance.com.