Amazon Buying Whole Foods: How to Compete?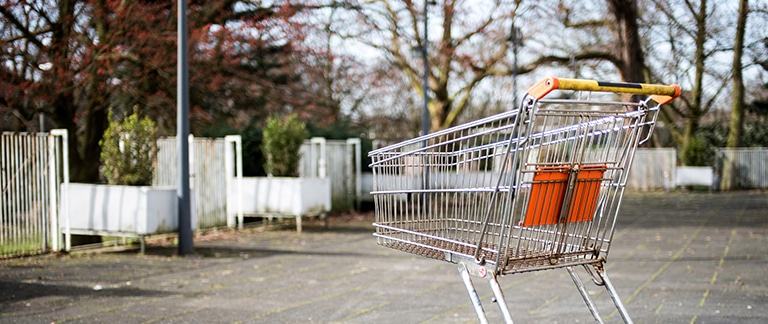 Amazon acquired Whole Foods in July of 2017, beyond the shockwave effect of the news, it left US grocers with little time to strategize how to compete with Amazon in a new way.
With this acquisition grocers are being forced to think outside the scope of traditional grocery aisles. Some wasted no time in taking action; for example, Target launching same day delivery through acquisition of Shipt, Aldi & Lidl opening hundreds of stores in the US , or the weekly PR push from Walmart with topics ranging from acquisitions to technology and workforce investments. The Whole Foods/Amazon news pushed even  Kroger, the country's largest traditional grocer, to acquire specialty store, Murray's Cheese and begin thinking about additional acquisitions outside of their regular prevue ala Overstock and Boxed.
Traditional, Brick and mortar grocers innately have fundamental keys to success that by default Amazon lacks even with this acquisition: they have brand and personal interactions with the customer in their stores:
Interactions are human driven
Experiences are instant, interactive and local
Stores are integral parts of the community
Established reward & loyalty systems
The digital expansion for grocers should naturally align with the above core pillars. This includes local Omnichannel logistics (like click and collect and/or delivery from local store), broadening the loyalty program with a digital flavor and investing in machine-learning personalization.
I want to focus your attention on the last point. In order to strengthen the level of service and remain on par with the store experience, grocers need to invest in automated, machine-learning based personalization. They have a tremendous asset, local and rich customer data. Rather than spending time, money, energy and resources in building such complex technology themselves, they should focus on picking the right partner to help them deliver their unique brand experience digitally.
Below are a few examples of digital grocery use cases that are easily addressable with real-time machine-learning based Personalization:
Automated replenishment
This one should be a given. Figuring out shopping patterns, and being able to provide what customers need, when they need it, requires some serious data science investment and scale. The focus should not be just online, grocers should aim to make it their consumer's experience frictionless, no matter the channel they are shopping.
Incentivized Discovery
This is a recurring concern for grocers with an online presence. Shoppers typically reorder the same items week after week. By nature, the in store experience lends itself to promotional product discovery as customers navigate through the store and are presented with on-sale and promoted items on aisle end caps and store display tables while shopping for the products on their list.
The online experience is currently designed for speed and facilitates quick, seamless ordering, reordering and checkout, however, it most often lacks placements that encourage upsell or impulse purchases. This is a missed opportunity and money left on the table. The expert use of automated personalization bridges this gap by surfacing the right promotions, recipes and products that may incentivize more discovery online.
Digital experience about your local store
Competing against Amazon means incorporating the local look, feel and flavor into the digital experience. Allow the shopper to select their preferred store; or even multiple. Then personalize the inventory, the offers and the content based on what is happening at the chosen locations. Being able to do this at a scale across what might be  thousands of local stores, requires a personalization partner with a enterprise class platform that scales in real-time.
Create a personalized story
Shopping for  groceries has become so frictionless, that often it is done on the go via mobile app or another wireless device. This format is so rapid and casual that initiating a 1:1 conversation would be frowned up. Therefore,  Grocers should deploy  a personalization engine that can automatically select the right guidance ad messages for each consumer. For example:
Surface new arrivals that match known shopper preferences,e.g. Gluten Free, Vegan.
A shopper often purchase bananas, cereal and milk together, if one of these items is added to the cart, recommend the shopper adds the other two they have previously purchased.
At the end of the day, we are all now competing in Amazon's world, Brick-and Mortar Grocers need to act quickly in order to survive and thrive.  The first step is selecting a partner with a large-scale personalization engine that will handle they heavy lifting of rules and optimization and allow them to concentrate on executing strategies that enhance the brand experience digitally as an extension of in-store.