The B2B Personalization Imperative is Here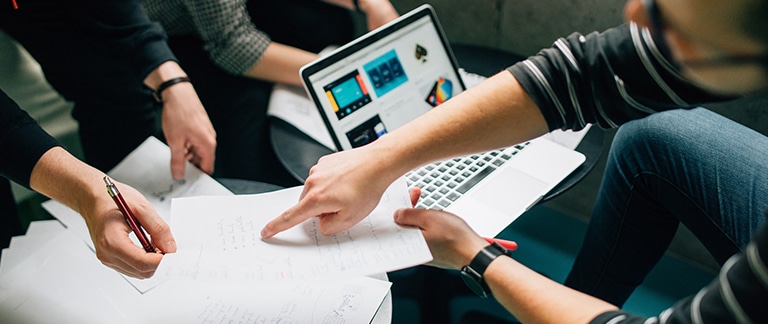 Even as transparent pricing and rising B2B buyer expectations compress business margins, leading B2B sellers are leveraging eCommerce to complement traditional channels and drive digital revenue growth. At the same time, most B2B digital experiences struggle to match B2C experiences. Endless catalogs, nuanced contractual requirements, multiple buyers, integrated account managers and complex buying processes increase complexity to both buyers, as well as sellers. B2B leaders are turning to personalization to simplify, guide, and differentiate.
B2B firms need to move beyond one-dimensional understanding of their customer to provide context and relevance while managing complex relationships.  B2B personalization requires the perfect balance of rules and analytics to balance these relationships. This is why traditional tools offering personalization don't necessarily solve the unique challenges of B2B.
In our recent webinar with John Bruno, Senior Analyst at Forrester, John addresses the need for B2B firms to adopt the best of B2C personalization in order to win in the world of Amazon.  His key takeaways in his research and the need to personalize include:
B2B eCommerce maturity is accelerating at an unprecedented pace. Today's leaders are fighting mounting external and internal market pressures to raise the bar.
Shrinking margins make it paramount to capture every customer and every last available dollar
Increasingly complex product catalogs meaning connecting your customers to the right products is now a game of seconds, not minutes
There's too much at stake and not enough resources to deliver the optimal B2B buying experience.
Complementing John Bruno's findings, Rachel Van West, Senior Personalization Manager at Insight Enterprises, shares the success they have found in implementing RichRelevance's personalization tools to create a superior ecommerce buyer experience.
Watch our webinar: The B2B Personalization Imperative is Here and get started on your path to personalization maturity before it's too late.