Enhance B2B Strengths with Personalization and Prevail Against Amazon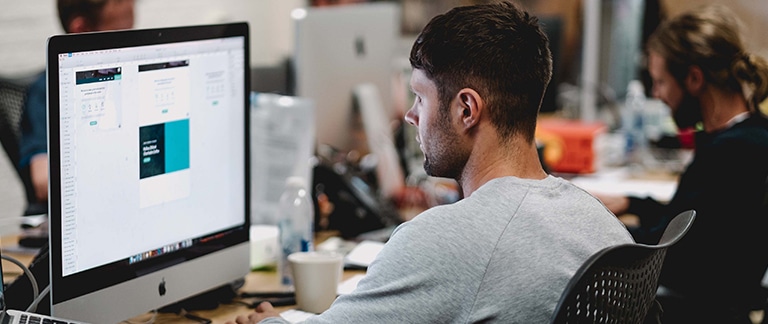 The future of B2B is consumerized and therefore personalized. At least, that's the takeaway from industry leaders with whom I shared the stage for a keynote panel on digital transformation at the recent B2B Online conference.
As we discussed  the internal challenges and external forces confronting the industry, a dominant theme emerged: Personalization is the only way to drive differentiation and growth for B2B companies who want to become the Amazon of their category … before Amazon is.
With Amazon Business Prime, the  ecommerce giant is edging into the B2B space. However, B2B companies have significant advantages over Amazon: unique purchasing capabilities, deep one-to-one relationships, and niche product expertise  — that can be heightened in the digital era to provide an individualized purchasing experience based on each buyer's role, history and current context. In fact, as the panelists agreed, digital provides a remarkable opportunity to simplify, guide and differentiate complex buying processes by treating every business – and every buyer – as an individual for the first time ever.
Providing this one-to-one experience at scale poses an array of challenges — starting with internal organizational barriers that prevent the free flow of customer information and stymie company-wide initiatives. The B2B Online conference panelists agreed that top-down and bottom-up organizational change is the first essential step to realizing digital success.
The panel also agreed that solving organizational hurdles is only the first step. Effective digital transformation requires B2B organizations to continually understand and act to buyers' needs. It is not enough to simply "stay up to speed"" on the problem you're solving for customers, but instead use the right technology to respond at scale.
B2B businesses who take full advantage of personalization AI can continuously optimize decisions based on data across the entire customer lifecycle:
Detect and recognize purchase intent.
Go beyond search by part number. Applying AI-driven insights to online product discovery can help B2B buyers save time. Predictive auto-complete functionality can help make connections to categories and products more swiftly, while personalized search processing based on company role means that two buyers from different departments entering the same search terms can view different results sets that reflect their budgets and order histories. Responsive algorithms can help surface long-tail products based on attributes.
Inform the consideration phase with extensive relevant content. As buyers browse potential products, AI technology can sort through and serve in-depth information suited to company roles or industry. Adjacent categories of potential interest can be presented with educational context about how the new product lines can enhance performance or productivity.
Present cross-sells with corporate buying in mind. As items are added to the cart, responsive personalization tools can suggest not only complementary products, but nudge B2B buyers to buy in bulk or consider cost-saving bundles — and can tailor those offers to heed individual business rules.
Smooth purchasing with personalized processes. Thanks to AI-powered personalization, the online checkout process can automatically adapt to conform to company or departmental business rules and budgets. Prominent display of frequently-ordered items in tandem with saved account data can help B2B suppliers deliver an Amazon-like "one click" buying experience.
Trigger proactive, personalized opportunities for re-engagement. Thanks to personalization, B2B businesses can deliver timely replenishment reminders and upgrade deals. Dynamic email displays can reflect up-to-the-minute seasonal needs and merchandising priorities.
Laying the foundation for B2B's digital future
Not only can B2B companies leverage AI to automate personalization across channels, but they can build a foundation for long-term innovation. The right tools enable both visibility into algorithmic behaviors and continual adjustment. As algorithms surface new segments based on changing buyer behavior, companies can test new strategies and further build automated and human intelligence.
These advanced recommendations can complement sales reps' expertise. A large computer supplier boasts a knowledgeable sales staff with full command of its humongous catalog of 600,000 products. The combined power of RichRelevance automated recommendations and human insight helps boost order value at key parts of the funnel with intelligent, compatible offers; sales reps apply their account knowledge to tweak automated recommendations and close sales quickly. This RichRelevance customer has seen a 5 to 8% increase in average order value, with upsell offers comprising 12% of all online orders in a single month.
Thanks to this continuing evolution, B2B companies can build on their specialized knowledge and customer relationships, while meeting buyer expectations for the digital age.