How to become a CXO with Omnichannel Personalization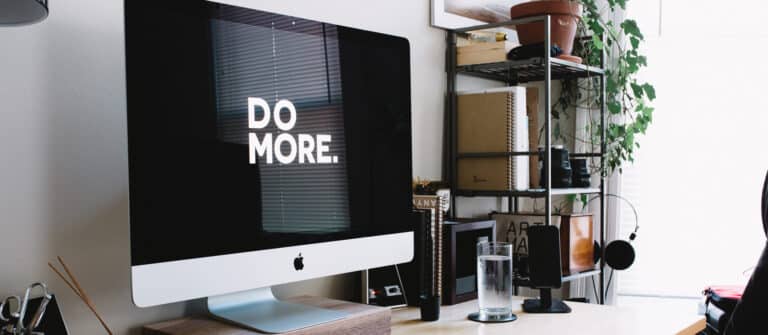 So you are a personalization expert – congratulations! You are now on the fast track to become a Chief-X-Officer.
That X can be Marketing (CMO), Merchandising (CM'O), Customer (CCO), Experience (CE'O) or Digital (CDO), and ultimately, become the Executive (CEO).
Here's why personalization is putting all these titles on a convergent path, and you can choose any path as long as it has personalization in it.
Reason #1: eCommerce executives are being asked to lead Omnichannel initiatives
A decade or so ago, eCommerce was considered a novelty  – a separate "channel" with its own budget and resources. It was growing faster than the retail and wholesale business, but make no mistake – all the power was with the traditional parts of the company. Of course, that also meant that budgets were proportionally divided.
But even with a smaller budget, eCommerce executives proved that they were scrappy. With super fast deployment times, bias towards data and experimentation, they were able to show attribution, enjoyed the growth due to the macro-economic climate, and ultimately make a compelling case for ROI.
In addition, the most tech-savvy department in any company was the eCommerce division. Partially unburdened by legacy, partly because of the new tools such as personalization engines available to them, they were able to devise creative offers that squeezed every drop of efficiency from the traffic on the site.
As the traditional side of the business started to decline and eCommerce became more important, the "e" was dropped and it simply became 'commerce"… and the big projects of "omni-channel" initiatives started, mainly to ensure that there is just ONE order irrespective of channel.
This meant a lot of investment in back-office systems – from supply chain, warehousing and order management. With personalization on the front office as a layer, it made it easier to swap out the underlying commerce systems as the customer experience could go on smoothly, without interruption.
But who would run this? the commerce executive, of course. The one who was used to do more with less. She would be creative and has consistently proven her value year-after-year and delivered on the numbers. She understands the value of technology – especially as the arc moved towards artificial intelligence that's applicable both in the front and the back office.
Reason #2: Cost of Acquisition is up. Waaay up.
Ask any Marketing person about acquisition costs. This is no mystery that Google and Facebook continue to post record profits as all Retailers and Brands fight with one another in bidding up keywords in a self-destructive loop leading to an acquisition purgatory with no hope.
It's no wonder that we see the rise of retargeting – those annoying ads that follow you around the web – as poor marketers have spent so much money in getting your interest, now they will spend their last dollar in an attempt to get you converted.
The smart ones have realized that creating a personalized experience is a much better value proposition… give your shoppers a site that they want to be in, and bring down those bounce rates. It also has the effect of improving upsells and cross-sells, no subscriptions needed (which is a topic for another post, someday).
So if you can take the same budget, increase uplifts, improve conversions AND customer satisfaction and repeat sales, who do you think will be promoted to the next C-level position that opens up?
Reason #3: Manual Merchandising is losing to AI-driven curation.
In a world when data about products were limited, and customers could be approximated to fall into neat segments, manual curation and merchandising were king. Then Amazon happened.
The everything store. Endless Virtual Aisles. a Retailer and a marketplace rolled into one. (As an aside this still worries me, and frankly is a good political item for anti-trust concerns).
If customers could self-select what they wanted, did you really need manual curation anymore? With features like collaborative filtering, or in plain english, wisdom of crowds, the top sellers would automatically float to the top. This was the first generation of personalization.
The next iteration added machine learning that, with massive amounts of clickstream data,  "learnt" the unique flows and buyer personas and were able to match products, content and offers to customer behavior, with shoppers serving as the "human-in-the-loop" with implicit voting based on their clicks and purchases.
Now, with deep learning (such as Xen AI), AI has progressed to such an extent that its possible for a "segment of one" – i.e. treat every individual uniquely within a session. This is the birth of hyper-personalization, as we have spoken about earlier. It means that if you are shopping for your daughter in this session, the AI is smart enough to recognize that and calibrate immediately using both explicit signals, such as what you are clicking on, as well as implicit using NLP or natural language processing, to infer your intent.
As we are seeing with our customers, AI-driven curation continues to learn and improve with time, and outperforms manual merchandising.
So when there is a C-level position that opens up, who would you pick? Why not someone who has seen the future of serving demand exactly, implemented dynamic pricing and promotions, able to profitably merchandize across channels?
Reason #4: Mobile has forced a rethink of traditional channels 
Since the beginning of humanity, people had 3 things that they would remember to leave home with in their pockets: Watch, Keys, and a Purse/Wallet. Today, there's a fourth: the mobile phone. And funnily enough, its threatening to obviate the other three! You can't survive without a mobile phone today.
Mobile is more than a "channel" – it is an extension of a person. And what made mobile complicated right from the beginning was the need to provide a "native" experience vs a "borrowed" one – extending the current website onto a mobile web for example.
With a small form factor, it became even more critical to surface relevant products immediately. The world of designing mobile experiences became sacrosanct especially as it overshot the sales attribution from desktop to mobile a few years ago. More people were buying on the go, versus sitting behind a desktop.
And you could change the entire customer experience if you were able to leverage the true power of mobility. With beacons, you could pinpoint where the customer was in the store. or in the mall. (with permission, of course). Or you could do the inverse and give mobile devices to all of your sales associates and free them from the ball-and-chain of the antiquated PoS systems (which were a pos) to mingle about a la Apple Store and suggest the right products, inform them about tailored offers, and checkout standing next to the customer, instead of forcing them to line up like they are going to board a plane, with a neighbor carrying a peacock as an emotional support animal (oh yes, its happened).
Imagine if you were the executive who was able to change the entire customer experience like this — your numbers are going up through the roof, customer sat is high, folks are buzzing about it. Why shouldn't this experience be extended everywhere, especially at the C-level?
Reason #5: Marketing is on a collision with Merchandising on the ownership of Customer Experience
"Who owns the customer experience in our company?" you should ask this question in any management meeting and watch how everyone jockeys to justify that it is, without a doubt, their department that owns it. Or punt it to the CEO, who, poor her, owns everything.
With marketing teams realizing the declining power of email marketing (no, sending more emails more frequently will not help, Janice!), they are jumping onto defining customer journeys. Those beautifully designed incredible flows, the minecraft games of marketers… intricate, detailed and totally imaginary. Why?
Customers are increasingly bombarded by offers and promotions and have learnt very well to game the system. They choose how and when they will interact with your brand, and on their terms. So the journey definitions are simply DOA… customers choose experiences, not channels.
So when customers are in the middle of an experience, the "right products" at the "right time", a merchandising function, becomes all important. Ensuring that the products are quickly visible in all form factors including mobile, tablet, desktop and more, as well as across the customer lifecycle across search, content and product/offer recommendations is every more critical.
An executive who's experienced with personalization isn't sweating here. She knows that the choice of a personalization platform can help bridge the gap between marketing and commerce systems (the "experience gap") and can help align seemingly conflicting goals across the organization. She's the mediator, the healer, and the rational head in a field of land grabbers.
So shouldn't she be perfect to become a C-level executive?
Bottomline
Personalization is the title of the future for the ambitious. As you see, all roads lead to a more memorable digital experience for customers in the experience economy. If you don't already have it on your business card, we suggest you add is ASAP!
Learn about how RichRelevance can help you become a Personalization CXO.