Why Hyper-Personalization is Crucial to Online Grocery Shopping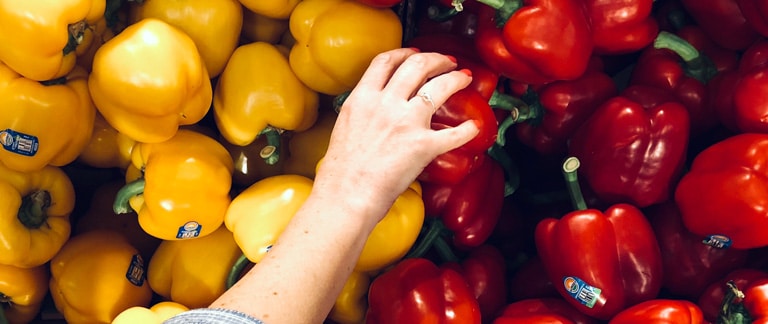 Segmentation is a fairly age-old approach to personalize marketing campaigns. Segmentation basically is grouping individuals into 'buckets, called segments based on pre-determined interests, geography and/or demographics.  For example, in grocery, a segment might be defined as "People over 50 who typically spend £50 a week in-store" or "Families with children under 5," etc.   Segmentation used to help marketers cope with the abundance of data and plethora of consumers, and allow them to "personalize" experiences at scale.  The one problem with this is segmentation is never a truly personal experience.

When it comes to food the fundamental issue with segmentation is that no two shoppers are the same, nor do they have the same habits when it comes to grocery shopping and/or tastes in food products.  So, any promotions based on segments will only appeal to a portion of the segment, leading to limited success.
Personalization needs to get even deeper than this and Hyper-Personalization now makes it possible. Hyper-Personalization goes beyond segments and delivers real-time personalized and shoppable experiences at the individual level by using a contextual customer data platform to detect, consume and process every digital signal and create a real-time behavioral profile of every visitor. When that is paired with a deep learning framework to uncover the rich characteristics that connect each product and the people that love them  the result is Hyper-Personalization. Hyper-Personalization helps retailers and brands deliver on 3 key areas needed for true personalization: Recognize Me, Understand Me, Inspire Me.
Recognize Me
Get to know shoppers as individuals. For example, know that your customer is shopping for a family with 2 children aged 2 and 4, one child is diary intolerant and one parent is vegetarian, on a budget of £100 per week.  With this micro-level knowledge you can really personalize the experience and surface products that respect the known preferences about your shopper. As a result, your suggestions will  be far more relevant and yield a higher conversion rate.
Understand Me
It's important to not just see what shoppers buy, but to also understand why they buy. Having this understanding offers you insight into the context of their journey and allows you to tailor the experience further; deciding what the next best action is, in real-time.  If you know a shopper often purchases a leg of lamb and potatoes, display recommendations products to complement a roast leg of lamb (mint sauce or redcurrant jelly etc.).  Similarly, making note of changes in behaviour and buying habits could suggest a move to a healthier lifestyle or the purchase of a pet, birth of a child etc. Having this level of detail and understanding allows you to adapt in real-time.
Inspire Me
If you know and understand individual preferences and behaviours, you can improve the shopping experience with content that engages, like recipe suggestions and make recommendations for new or alternative products that are aligned with tastes and preferences. In doing so we return to the art of shopping rather than just buying, enriching the experience for the shopper — a sure fast way of leading to loyalty too.
Online Grocery needs to get back to placing the emphasis on Shopping not just Buying.  Yes, by all means automate the mundane, replenishment items to save shoppers time here, but use Hyper-Personalization to enhance the shopping experience for individuals, at scale.  The rewards will be sweet with better conversion rates and a more satisfied and loyal customer base.