It's Time to Go Beyond "Top Sellers" Personalization – Introducing Hyper-Personalization from RichRelevance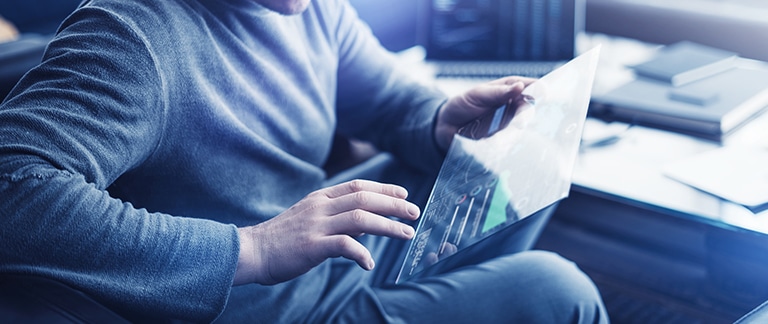 Every business today understands the importance of competing on memorable experiences and is deploying some type of personalization in order to differentiate itself. However, as people spend more and more time online, they expect more from each digital interaction, and what passes for personalization is becoming increasingly insufficient.

Marketing clouds and point personalization solutions have rushed in to fill the void, but what they offer is just MORE of the same – more probabilistic segments, content targeting with split testing, delayed and context-free messages and offers.  And the resultant sound of customers clicking away from digital channels in disappointment is deafening.
Customers are asking for you to know them better, understand their individual needs, inspire them to shop the brand, and go beyond the narrow notions of a pre-determined buying flow. It's time to rethink personalization.
Hyper-Personalization allows digital marketers to move beyond segmentation to do what marketing clouds can't — deliver real-time personalized and shoppable experiences at the individual level.
How is Hyper-Personalization different from personalization? Three ways, only from RichRelevance:
Live Customer Profiles: The progressive creation and updating of behavioral profiles for each individual in real time
Highly Contextual: The ability to detect and recognize multiple contexts that an omni-channel world brings – if a customer is using a mobile phone in a retail store, what context should apply?
AI-driven Decisions: The replacement of rigid, channel-based rules with AI-driven decisioning that algorithmically picks the best experience from an ensemble of strategies, which include statistical, machine- and deep learning.
Hyper-Personalization is the next evolutionary step for personalization that enables retailers and brands to solve a wholly new class of problems and squeeze better conversion rates from existing setups – helping digital marketers drive revenue and deliver on the promise of shoppable experiences.
Check out our latest whitepaper Hyper-Personalization: The Pinnacle of Personalization for Marketers to learn more.