2019 NY RichRelevance Personalization Summit Recap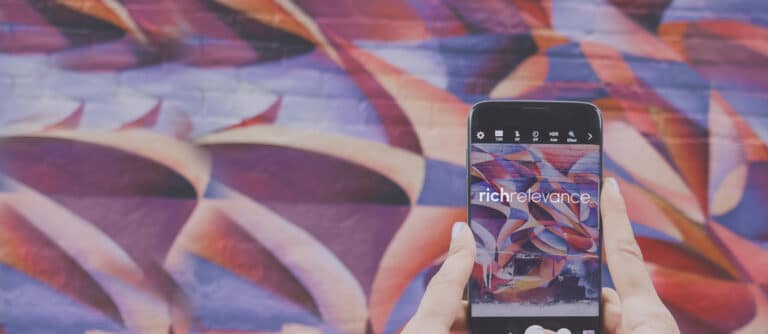 Digital market leaders from the largest B2B and B2C brands convened at PUBLIC Hotel in New York City last week for the 2019 RichRelevance Personalization Summit: Rethink Personalization. Attendees shared, learned and inspired each other on how to define and deliver signature moments that stand out and make brands memorable.  
The informative and interactive Summit offered a customizable agenda that included executive keynotes, Master Classes, hands-on sessions, and real world case studies on how to leverage AI-based personalization to deliver relevant interactions that elevate engagement, drive conversion, and foster loyalty. Attendees gained practical advice and strategies they can implement immediately on how to evolve personalization from segments to individuals while delivering consistent, branded experiences across all channels.
The Summit also focused on expanding attendees expertise in Hyper-Personalization, the latest enhancement to RichRelevance's Personalization Cloud that applies Deep Learning (DL) and Natural Language Processing (NLP) to engage every customer with inspiring content, offers and promotions –  all in real-time, at global scale.
Agenda highlights for Rethink Personalization Summit included:

A keynote presentation by

Soon Yu

, best-selling author of

Iconic Advantage

, on the importance of, and how to deliver on, the promise of signature moments and becoming an iconic brand. In today's world of experiential branding and marketing, how do you take your brand from being seen, to truly loved and identified with? Soon outlined the value of experiences and what makes up the concept of good friction vs bad friction. Every engagement with a customer adds some sort of friction, the key is to ensuring the friction adds value, not distraction.

Insights from RichRelevance clients including:  

L.L. Bean

on how RichRelevance's pioneering NLP features deliver ultra-relevant experiences; AI-powered site search personalization with

Época Cosmétics Brazi

l; and how to develop a brand-wide vision for personalization from UK Department Store,

John Lewis

.

First-ever "Master Classes" deep-diving int RichRelevance tools to maximize transparency of algorithmic functions and client control of AI parameters, enabling a blend of machine intelligence, custom business rules, and human decision-making.

Executive presentations from RichRelevance executives including CEO Carl Theobald on the future of AI personalization and Chief Product Officer Sarath Jarugula on how to deliver on Signature Moments with Hyper-Personalization.



Chief Customer Officer, Derek Strong, shares his excitement about how RichRelevance is partnering with customers to Rethink Personalization,
This is the 7th U.S. client summit where clients, prospective customers and industry experts gathered to envision the future of digital personalization.  We discussed a wide range of topics – from the importance of signature moments to organizational shifts to how to move beyond segments to achieve true individualization. It was an inspirational event where we celebrated, and learned from, the RichRelevance community as they continue to advance the online customer experience with AI-driven personalization.
If you joined us, thanks for coming, we hope you found the day inspirational and enjoyed meeting your personalization peers from across the globe. If you missed, we'd love to share some of the content from the day, and hope to see you all at our next Personalization Summit!
For more information or any questions, please reach out to events@richrelevance.com.