The importance of saving customers time through personalization for Grocery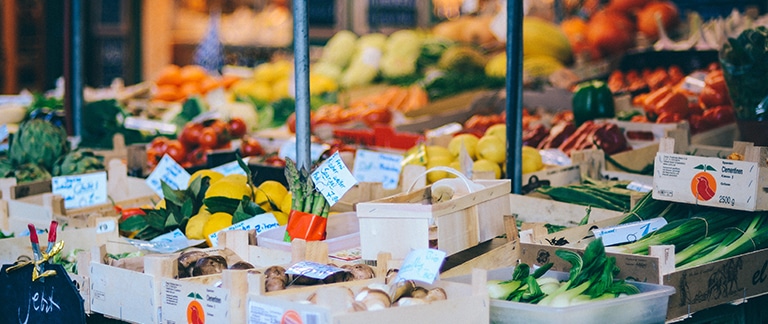 A recent RichRelevance study into online grocery uncovered 59% of UK consumers and 63% of US consumers choose to shop online because of time saving benefits. Yet, for those of us with experience in shopping online, we know this isn't always the case.
RichRelevance has uncovered through our experience working with a number of global grocery retailers, that there is a positive correlation between saving a grocery shoppers' time and the ultimate size of their basket. The faster a shopper can locate the items they want to buy, the more likely the order will not only be completed but that it will be of a higher value.
So how can grocery retailers help customers build their baskets more quickly and easily? Here are 4 simple ways:
It Starts with a List
Leverage known behaviors and previous purchases to save shoppers time with easy repurchase experiences. Grocers can do this by creating a list of frequently bought items that makes reordering easy with just a few clicks, or even automate ordering frequency based on known buyer behaviors.
Offer Product Parings and Bundles
Online shopping offers the opportunity to move beyond traditional aisles and make suggestions for complementary products that go well together – strawberries and cream, milk and cereal, eggs and butter, etc. This saves a shopper from having to go to a different 'aisle' and find the product, by presenting it at the same time it can be added to cart in one, simple click.
Personalize the Experience
Tailor the shopping experience to be more personal and relevant for individual shoppers using the information you implicitly gather and explicitly have been told. By leveraging previous behaviors , purchases, and learning from every click and interaction, retailers can further refine and identify the most appropriate items and content to recommend for an individual. Shoppers benefit from personalization by being more quickly connected with the most relevant items when they are suggested, making it easier to add to basket.
Improved Relevance of Search
When a shopper searches for something, they are communicating higher intent to purchase than when they just browse. It is therefore imperative to ensure the search results are as relevant and appropriate as possible. By incorporating behavioural intelligence and known preferences to display personalized search results, grocers are able to save customers time and connect shoppers more quickly with the item(s) they seek.
These are just a few suggestions for how a grocery retailer can save their customers time through personalization to improve conversion and basket size.
If you are a grocer looking to improve your online shopping experience our grocery ebook outlines more tips for creating engaged and loyal online grocery shoppers, while building profitable growth.