5 APPROACHES TO GET SEARCHERS TO WHAT THEY WANT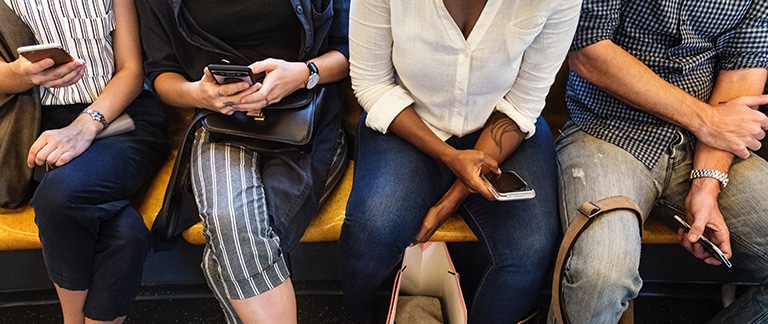 Throughout the year and especially at this time of year, there are days and holidays where you know, with certainty, that traffic and conversion will increase (hello Black Friday). The question is, how do you ensure shoppers on your mobile and ecommerce sites will actually find what they're looking for, or be inspired enough by your shopping experiences to complete their purchase? If you consider the path a frenzied and frantic shopper might take when they're deal hunting, making a last-minute time-sensitive purchase, or seeking out a specific item, especially on mobile, you might conclude (and accurately) that they'll take the fastest route possible. And the fastest route possible should be Search.
Search, while intended to be a direct path to the exact item or assortment of items a shopper is looking for, is too often overlooked by brands and retailers, and often lacks basic functionality or simply lacks the ability to return logical results. Consider this Search experience a friend recently told me about: she was hurriedly searching to get some last minute groceries delivered for her Thanksgiving meal on a well-known digital grocery site that will remain nameless and needed raspberry jelly for the dessert she was preparing; so she searched for raspberry jelly and to her shock and surprise, she was returned not an assortment of jellies and jams but two items: raspberries and K-Y Jelly. Need I say more?
Shoppers who use search are often more interested in completing a purchase, they want to find what they are looking for and purchase it. This is why Search should be considered one of the most valuable pieces of real estate in your customer's experience, as it serves as a direct 1-1 channel of communication between your store and your customer. Search queries and volume offer an abundance of data points that if considered carefully can enhance and help direct your approach which then allows you to deliver a memorable and frictionless customer experience. Helping uncover exactly what it is a shoppers searched for before adding items to their cart and gives deeper insight into the context and their preferences. If you were to observe the shopping patterns of people during the holidays, Black Friday, Cyber Monday, Valentine's Day, Mother's Day, Father's Day, and even Back to School for example, you will note that during the days where your traffic increases, search queries do as well.
So how are you enhancing and preparing your Search experiences for these crucial days during the peak holiday season and holidays throughout the year?
Here are 5 ways to anticipate the demands of Searchers during holidays all year long:
Leverage your historical Search data. Analyze and review Search data of holidays past to uncover trends you might have missed, queries you may have overlooked, and opportunities for guiding your shopper to checkout.
Apply Spell Check and Synonyms to avoid no results pages and unwanted bouncing. For example consider errors in spacing Blackfriday instead of Black Friday and simple mistakes like Fenti Beauty instead of Fenty Beauty .
Create redirects for category pages dedicated to promotions and sales. Offer direct guidance to shoppers searching for sales by name and help them easily locate Black Friday Doorbusters or Valentine's Day Roses, etc.
Review and update Search comprehensiveness. Ensure Search is equipped to return results for brands, categories, exact product names and specific SKUs. This may sound obvious, but you would be surprised to know how sites don't allow you to query for specific SKUs or items by exact name (remember my raspberry jelly story?). Nothing is more frustrating to a shopper than knowing exactly what they want and not being able to navigate to it.
Create experiential holiday landing pages. Offer gift purchasing guidance by creating categories and/or searchable landing pages for things like Gifts for Her, Gifts Under $50, Overnight Shipping, etc. This offers a sense of curation and guidance to shoppers who are seeking to buy but need inspiration and help with selection.
During holiday periods, shoppers undoubtedly come to buy, and they come to buy in abundance, purchasing gifts for others (and if they're anything like me, sometimes themselves) so leaving your Search unprepared for these times of the year leaves your brand vulnerable to the evils of Amazon domination. We have the tools to help you ensure your Search experience is as a prepared as possible to easily get shoppers from query to check out as seamlessly as possible and maybe even inspire them to maybe even purchase more than they intended along the way.
To learn more about RichRelevance Find™ and see how RichRelevance helps the world's leading brands and retailers elevate their onsite search experiences please visit: https://richrelevance.com//products/modules/personalized-search/