AI-Infused Marketing Across the Customer Lifecycle: Barneys NY, HP, Lancome & More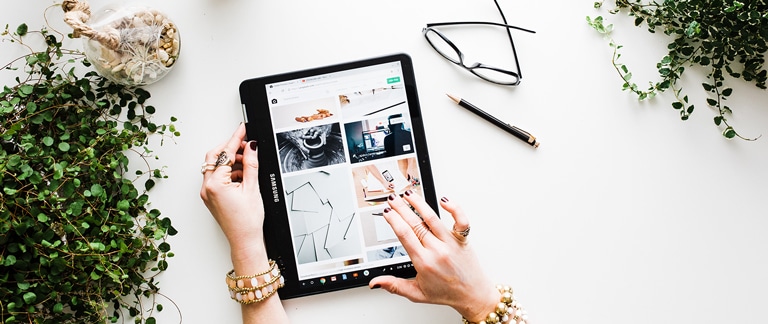 In the first blog post of this series, we discussed how AI promises to finally deliver true personalization – individualized experiences created dynamically and at scale. In this post, we will discuss how marketers can apply AI to every stage of the customer lifecycle – and share stories of brands who have done it successfully.
Historically, AI has had the most traction in the 'Understand' and 'Acquire' phases of the customer journey. Marketer-facing analytics solutions commonly use AI to segment, score leads, predict churn and gain social insights. AI has also been part of the adtech toolkit for years, and brands are increasingly bringing similar acquisition optimization to other channels. Email personalization is a natural starting point because it is typically self-contained, rich in data and ineffective without customization.
'Engage' and 'Inspire' are newer areas for AI-infused marketing as brands strive to enable shopping, not just buying. Personalized search, content and recommendations work together to provide a memorable, compelling experience. Personalization AI can automate decisions about which content or offers are presented to a customer based on individual behaviors, profiles and context. While A/B testing solutions test and tell you what the traffic says, AI adapts in real-time to personalize the experience around each customer.
Barneys NY, for example, uses AI to serve personalized editorial content to shoppers as they move throughout the store via the Barneys NY app. The brand also leverages AI within a clienteling system that connects consumer, product and inventory data to help sales associates better serve their clients based on each shopper's unique history.
'Sell' where most commerce companies start with personalization AI. AI can help with product discovery by accessing a full spectrum of algorithmic approaches. including simple collaborative filtering, wisdom of crowds, and even deep learning on product vectors given NLP and visual metadata graph building.
Lancôme has embraced AI-driven personalization to serve every customer as an individual. The brand is investing in personalization AI to deliver memorable, tailored experiences that connect shoppers to the most relevant content and products (for ex, the right selection of foundations across 10 product lines and 185 shades) Each experience is driven by the combination of digital signals, Lancome's own beauty expertise and information shoppers share directly with the brand. The pay-off is substantial: shoppers who engage in their own personalization by providing user profiles convert at 3x the rate of other shoppers.
SwimOutlet is another RichRelevance client who is doubling down on AI-driven personalization to drive engagement and growth. The brand integrates personalization into every step along the shopper journey, from emails to the desktop and mobile web sites. The company has seen phenomenal results, including a 19% increase in average order value and an 18% increase in items per order in 2018.
When it comes to "Retain', AI is starting to be used to re-engage with existing customers. This includes many of the same tools – optimized ads, emails – as well as perfectly-timed replenishment and service offers (and other proactive marketing communications).
HP is using AI to create a direct, personalized relationship with each customer post purchase. This is accomplished through HP Jumpstart, a personalized companion app that encourages and inspires every customer with a highly relevant content experience from the moment they start to use their new device. With Jumpstart, HP is able to tell the customer why their HP product is awesome – and make sure they are getting everything they need out of their purchase while establishing a direct relationship the across the customer lifecycle
As AI is embeds itself across the entire marketing landscape, marketers should recognize that the fundamentals haven't changed. However, the way they choose to approach AI is fundamental. We are helping our clients navigate this landscape — with the knowledge that the ultimate benefit of AI is allowing marketers to get back to the strategic parts of marketing and deliver the greatest possible revenue impact.