How to Avoid the Most Common Personalization Pitfalls in Online Grocery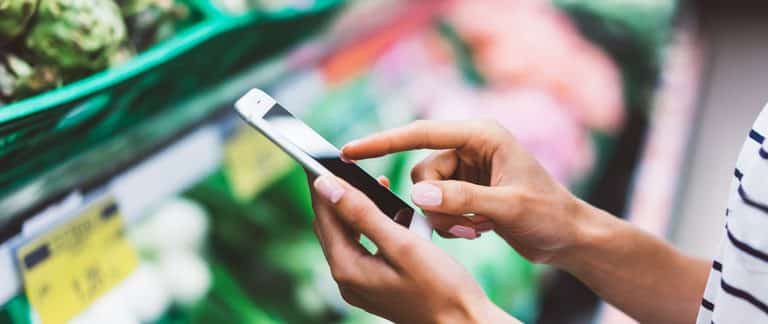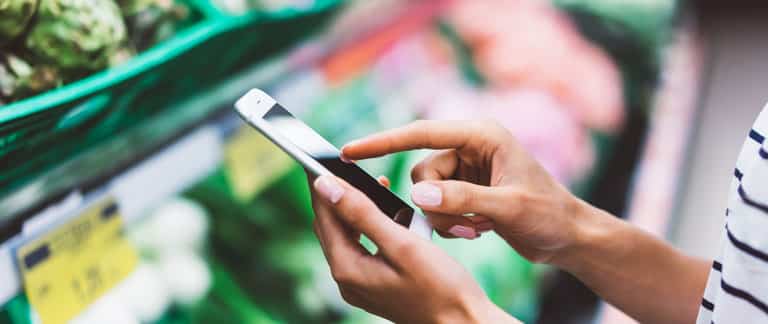 Given the personal nature of food and consumer goods preferences, the grocery sector is perfectly poised to introduce highly personalized experiences that stimulate better and more intelligent upsell, conversion and loyalty. Yet, digital grocery shopping presents many unique challenges for grocers that make it far more complex for grocers to transform the digital experience, than for their retail cousins. As a result of the nuanced challenges, digital grocers will never operate as 'simply' as most other ecommerce areas.
A basic example of this are the special considerations required for delivering groceries like hygienic and temperature safeguards that ensure food preservation, which is a non-issue for most other verticals.
So how does a grocer succeed in personalizing their customer experience and facilitating growth? The key is to learn from retail personalization best practices and consider the special circumstances that become prevalent with personalizing a food-based experience.
Here are some tips and tricks to avoid making the most common online grocery mistakes:
Go Bananas
Out-of-the-box cross-sell models used by many personalization solutions to promote frequently bought items or top selling items do not work for grocery. Typically, grocers' data will be heavily skewed by popular, yet diverse products like bananas, which shoppers will buy anyway. Ensure you are able to control if and when these popular items are shown as recommendations, otherwise you'll be missing out on the products that will generate additional value for you.
Avoid Double Counting
Online grocery is unique in that consumers can edit, add and delete items from their basket even after they've checked out. In doing so, consumers are required to check out again to save the changes. Some technologies may therefore double or even triple count orders which can skew intelligence on buyer behavior and popular items. Your personalization platform needs to be able to account for this unique purchasing behavior and only count items which are ultimately purchased and delivered.
Prevent Weight Gain
Fresh items are often sold by weight rather than by quantity. If not accounted for properly, there is the potential to 'over count' the items purchased by weight rather than by item, again skewing the data and facts on what consumers are buying and wrongly influencing the recommendations displayed.
User Behavior Modelling
Item page views are commonly tracked alongside purchases and other user behaviors to establish a profile of a customers' preferences. These pages are also frequently used to make suggestions for other, similar products your shopper may want to consider.
However, in grocery, item pages get little to no traffic, as shoppers add items to their baskets directly from their favorites list, search or category listing pages. With item page views as a limited means to ascertain popularity, you will need to use other strategies to build up the behavioral data required for modeling and personalization.
Think Locally
More often than not, orders are fulfilled by personal shoppers physically picking items off the shelves in the local store. Grocers need to be careful not to make recommendations, promotions or even show products which are not available in the store from which the order is fulfilled. Ideally the ecommerce site will be set up with regions/shop IDs to identify which shop the order will be fulfilled by and so what products are available to purchase. Your personalization needs to consider both local ranging and local shopping preferences.
Be in the Right Place at the Right Time
Showing products to your customer that they regularly purchase is a sure-fire way of increasing engagement. However, the frequency with which to offer replenishments needs to be just right. Every household will be different, and different products will be used up at different rates, some weekly, some monthly. Being able to tailor replenishments with an understanding of purchasing behavior and frequency is essential for success.
Prioritize Lifestyle Attributes
With many dietary requirements, health and lifestyle choices to take into consideration the accurate classification of product attributes is increasingly important as well as enabling consumers to filter or search for products which meet their needs e.g. gluten-free or vegan. You need to ensure you have not only classified your products correctly but have a way of recognizing these preferences when making personalized recommendations.
The unique aspects of grocery retailing demand strategic personalization that considers the impact to the overall customer journey.  Grocers require an experienced personalization partner who can help them navigate the unique hurdles with positive and intelligent solutions coupled with minimal customization and expense. With intelligent and sophisticated personalization grocers can overcome these challenges and create interactive, engaging, relevant and enjoyable experiences for their customers.