Experience Designer for Digital Marketers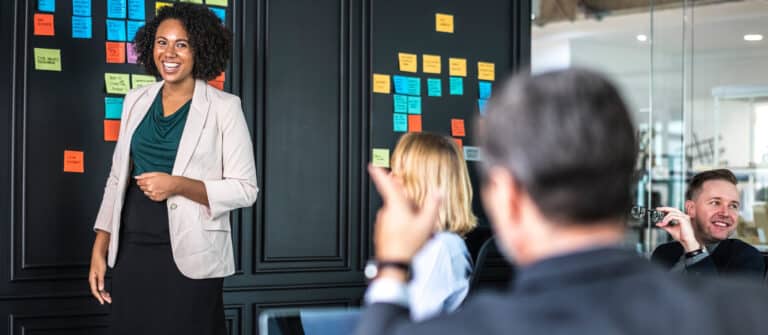 Content creation is a heavy lift for most digital marketing orgs. Creating multiple variants is a huge challenge in itself. But how can you curate the content variety in a data-driven manner and target explicitly for a commerce audience?  With Experience Designer, you can jumpstart your content personalization. 
In the last post,  we learnt about the Experience Browser, the industry's first solution for transparency in AI decisioning. Experience Designer plugs into the XB, leverages the Xen AI engine to determine the right targets automagically, and leverages your existing content to create campaigns. 
These features let marketers iterate without the need to carry out full tests, and thus distribute real data to the hands of those delivering on the experience… bridging the gap between marketing and commerce teams. Let's learn more about the details.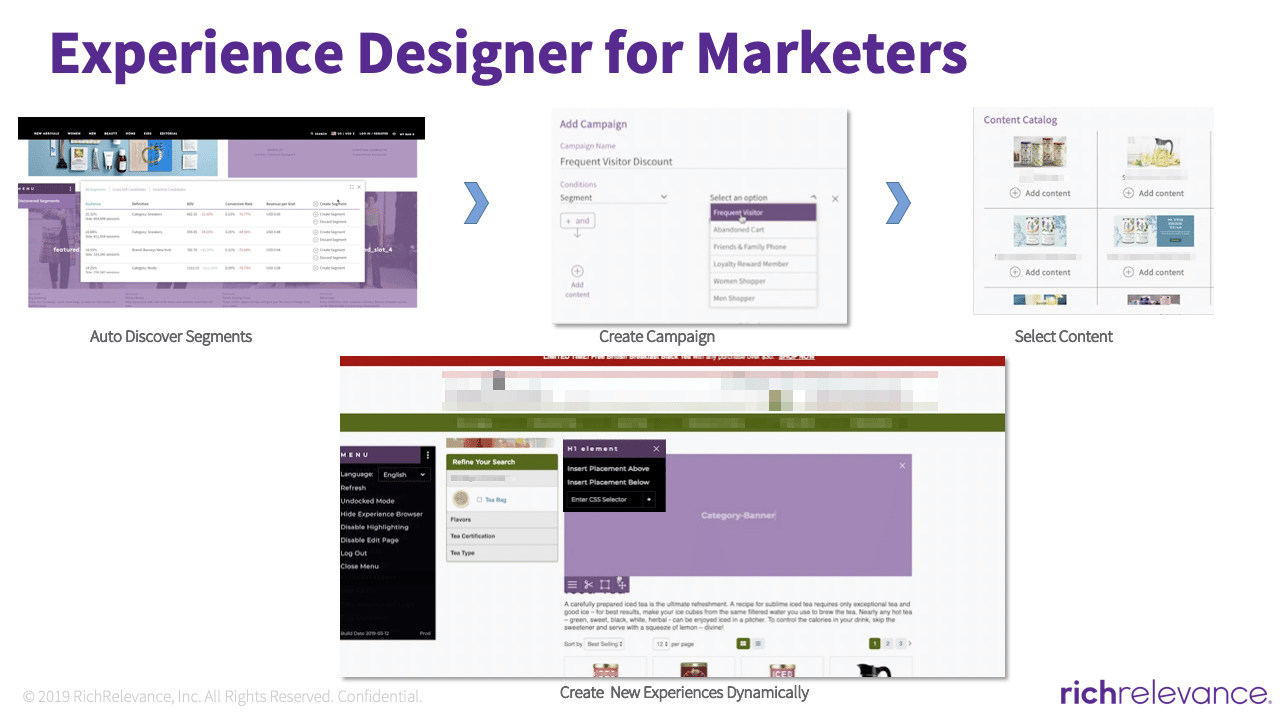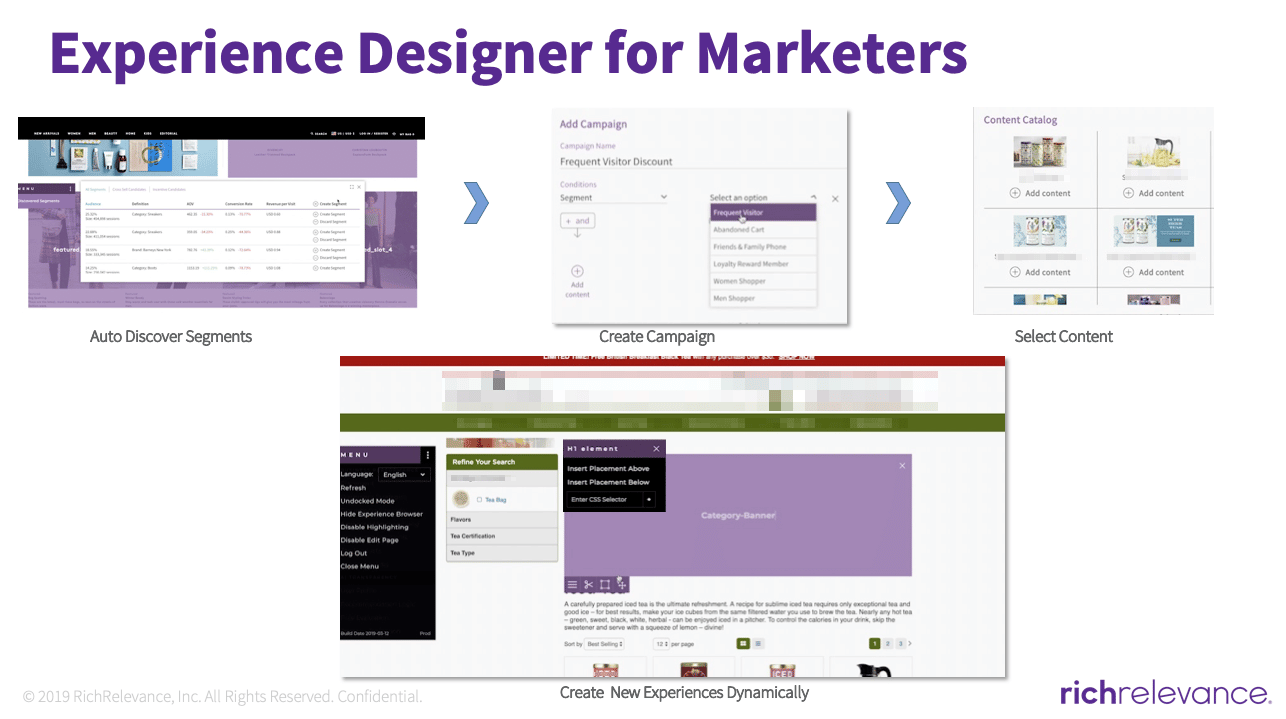 Auto-Discovery of Behavioral Segments
The complex and volatile nature of digital commerce makes it increasingly difficult to extract actionable and timely insights from your customer data. You can easily spend your entire analytics budget and still come up short.  A recent feature that we also added was the auto-discovery of behavioral segments that, as the name suggests, takes out the manual work in segment creation.
With Auto-Discovery of Behavioral Segments, we replace inefficient and costly manual analytics and workflows with Xen AI driven machine learning algorithms that automatically discover new and interesting behavioral segments and a visual, web-based tool for reviewing and acting upon them. 
With the new feature, you can quickly uncover new and interesting segments by brand, category, or product – like customers that spend the most but convert the least or vice versa – and target them with hyper-personalized cross-sell campaigns and offers.
Auto-discovery works by clustering audiences based on metrics such as conversion rate, average order value, revenue per visitor and more. Then, the clusters are filtered; we exclude the clusters that contain less than 10%* of the overall paying audience. We also exclude the clusters that have minor (less than 5%*) positive or negative metrics variation compared to the average audience metrics.
For all remaining clusters we calculate potential revenue as additional revenue that we get assuming average conversion metrics.  
The Experience Designer
Like the Experience Browser, the Experience Designer is a web-based tool that overlays directly over the web page in your browser. 
With the Experience Designer, marketers can now create, execute, and edit content-based placements and campaigns directly from the live web page, without navigating to another tool or IT intervention. It's a game-changer for digital marketers that want to launch, change or test campaigns on the fly, as well as extract maximum value from the content in their libraries.
Once you have defined your segments (whether from auto-discovery, or using segment builder, or using segment import tool for externally defined), the next step would be to define the campaign for these audiences.
Campaign design is quick and intuitive, with options for more narrower targeting against the segment (e.g. New vs returning, Loyalty Rewards members, Abandoned Cart, and more). 
The next step would be to select the content that is applicable from your existing library. This will be used by the Xen AI engine to continually show and optimize for conversion or clickthrough goals. 
Finally, you can choose to insert placement where you want this new experience to be shown on the site. Click, click, click – no code! Of course, this has an approval workflow process to ensure that things aren't pushed to production inadvertently.
And voila! You are done.
As a digital marketer, the Experience Designer is a step function improvement in bringing in commerce data to inform conversions from content. Gone is the need to treat content and commerce as two completely different domains. 
Learn more about how RichRelevance can help your content personalization strategy.