Not your Grandfather's Personalization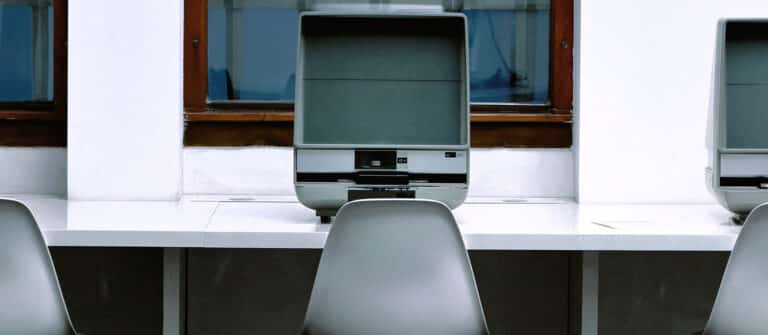 A quick story. 
About two decades ago, a relatively small ecommerce company focused on selling books introduced a new feature that allowed customers to see what others had liked and purchased, called collaborative filtering, for product recommendations. This feature became popular with the business guys as the "wisdom of crowds" and very soon, every retailer on the planet was scrambling to implement it. 
Fast forward to now, and everyone has a recommendation engine. In fact, they have several, often by channel and brand. Customers are now in control, and bounce from channel-to-channel, brand-to-brand in a seemingly Brownian motion that is (mis-)characterized as a "journey", creating their own experiences as they go.
In today's always-on world, it's no longer enough to have just declarative control in a journey, – i.e "my customer will click on this email, then go to the site twice and then buy"; but the need is to personalize every click, across every channel, use the customer's context in real-time – i.e. "what do we do when a customer is browsing our ecommerce site on her mobile while inside a store" – that's the need of the hour. Every journey is different. It's about enabling your customers to craft their own experiences as they go AND still not lose relevance and/or context.  
This requires AI-driven personalization across the commerce lifecycle – as they search, browse, navigate, shop, buy and re-purchase. It requires the use of both structured data of the prior age, and today's unrelentingly growing unstructured data to divine intent, affinities and insights in real-time. In addition, there needs to be an open and extensible platform approach to data science, which allows your proprietary data to be leveraged in decisioning, alongside out-of-the-box models. In short, it's everything your marketing and commerce clouds pretend to do, but cannot.
RichRelevance calls this hyper-personalization. 
Sheryl Kingstone from 451 Research, defines hyper-personalization more elegantly (see image below).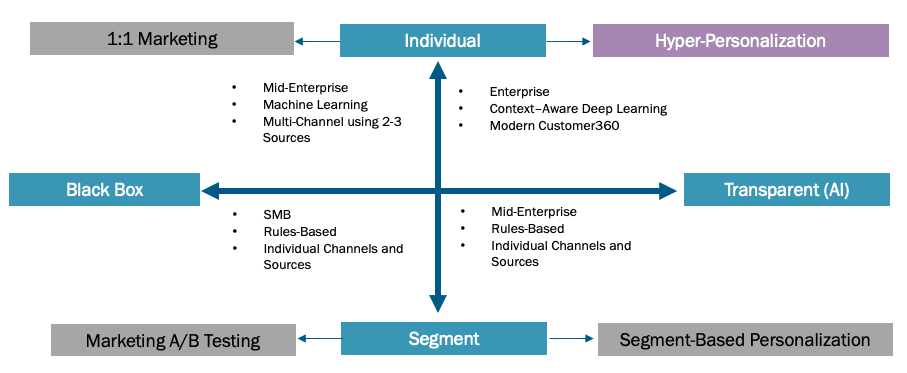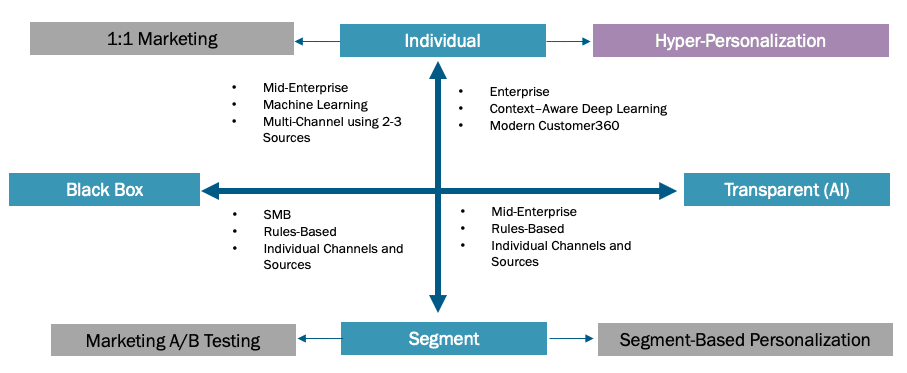 At the intersection of AI-driven decisioning (Open/Transparent vs Black Box) and Targeting (Individual vs Segments), there is a clear set of players who play in this space. And there is only RichRelevance that is on the Hyper-Personalization quadrant.