Top 10 Tips for Grocery Retailers to Sell More Online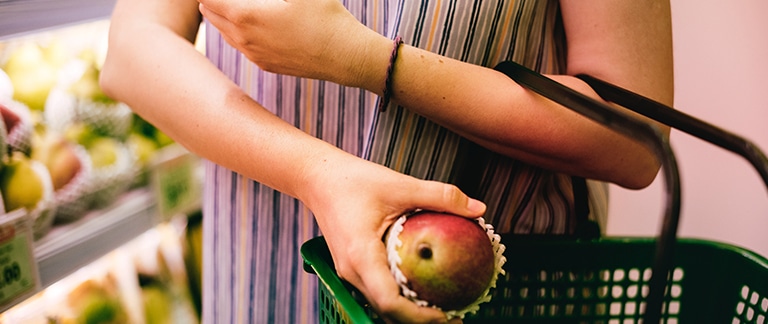 Grocery shopping is a regular part of life. It is not just a frequent purchase but a high proportion of household spend. Even though it lags behind the rest of retail, online shopping for groceries is on the rise (12% in the UK, and between 4% and 8% in the US) with over half of consumers in the UK now shopping online with other countries not far behind.
However, online shopping presents some unique challenges for grocers. Not only do infrastructure and logistics investments needed to support online shopping squeeze already thin margins, but customer conveniences like "click and collect" only further depress traditional in-store "spur of the moment" purchases and easy cross sales. In order to maximise profitable growth, grocery retailers need to engage their shoppers to not only spend more when shopping online, but to deepen their relationship with those increasingly fickle shoppers who are being lured by an exploding ecosystem of those who provide "direct to customer" shipments – anything from fresh dairy to organic meats.
To help you get started with your thinking, we have put together a top 10 list for considerations and tips for improving the online shopping experience to increase basket size and increase engagement:
It Starts with a List: We've seen in Food that shoppers start with lists. The battleground will be to who owns the list … and frankly, who surrounds that with the value added tools to make list building easy, fun, and a path to other services.
Customise Recommendations: Tailor suggestions based on known preferences like dietary requirements and brand affiliations. This is as simple as not showing beef suggestions to a shopper who never buys meat, raising promotions when it aligns to their favourite brands, or suggesting relevant complementary products.
Utilise In-Store Purchase Data: Use in-store data as well online digital signals and purchase data to personalise the online experience, otherwise you only have half the picture. With the rise of store tracking, basket based hand scanners, or even app based check-outs, the store is becoming a critical complement to online, preference, and purchase data.
Build Trust: Ensure recommendations are relevant and valuable to shoppers to gain their trust, they will then be more likely to act on your suggestions.
Inspire Shoppers: Suggest recipe ideas to complete meals based on what is in their basket or complementary products which go well together. Supplement that with education, such as articles that align with their interest and lifestyle choices, to continue to add value, while learning with what content your shoppers actually engage.
Be Useful: Remind shoppers which items they may have forgotten based on their purchase history or things that they have to replenish. It could save the shopper an additional visit to a store and ensures the purchase is with you.
Personal Touches: Offer online shoppers the ability to ask questions in real time, like they can in-store.
Guarantee Freshness: One of the biggest barriers to shopping online is the lack of ability for shoppers to pick their own fresh produce, by guaranteeing freshness retailers can gain trust in making substitutes.
Substitutes: Where an item is unavailable, make any substitute recommendations as similar as possible to ensure the shopper is happy with the alternative and buys the item.
One Last Try: Catch them in the store before they walk out, or use email order confirmation as a further touch point to remind shoppers about items they may have forgotten or that complements other items in their basket and offer them the chance to update their basket before delivery or collection.
The above tips not only maximise the opportunities for grocery retailers to increase the basket sizes of their online shoppers, but it creates a great experience which is valued by the shopper. In doing so, the shopper is more likely to return again and again.