When Customer Experience Meets Consumer Confidence: A Year in Review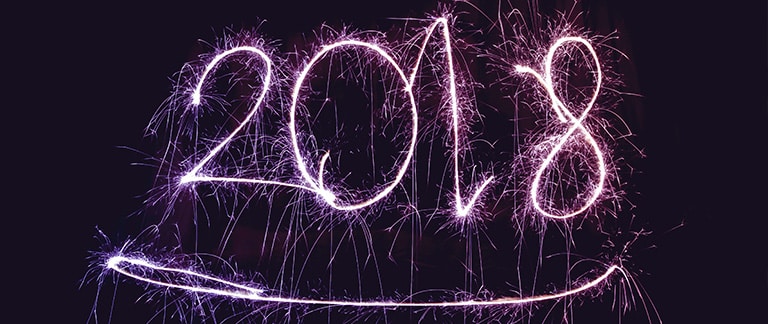 Commerce changed in 2018 – and brands and consumers both came out winners.
It was a great holiday for retailers. A record holiday, in fact. Seasonal sales grew 5.1% to hit their highest level in 6 years, buoyed by 19% growth in digital purchases. As eMarketer principal analyst Andrew Lipsman presciently told CBS MoneyWatch last month: "Really, it's the story of strength at brick-and-mortar retail and e-commerce."

The story is consumer confidence. And the story is also customer experience. Investments in consumer-centric initiatives like the mobile experience, personalization, and click-to-collect paid off big for retailers in 2018 as consumers embraced a new kind of shopping centered around their needs, desires and goals – and increasingly enabled by Artificial Intelligence.
Case in point: when RichRelevance introduced Experience Personalization last January, our goal was to empower digital business to stage unique, memorable, and individualized experiences that drive loyalty and growth. The vision, as defined by our CEO Carl Theobald was clear:
"Turn every digital interaction into a personal experience and by doing so, to help our B2B and B2C customers create competitive advantage and increase engagement across the customer lifecycle."
Six months later, RichRelevance launched Xen AI™ is the first self-driving AI for personalization, to enable Experience Personalization at the scale of global commerce. Xen AI debuted the industry-first Data Science Workbench and Experience Browser to provide transparency and extensibility of personalization AI. In total, Xen AI features more than 300 strategies to help business leaders detect and respond to unlimited digital signals in real time, using a full spectrum of algorithms and multi-context AI to deliver mass personalization at scale.
AI-Driven Personalization Delivered Real Results in 2018
With XenAI, RichRelevance clients are able to deliver individually personalized experiences to every shopper that combines search, content, products and offers  – within milliseconds and with massive impact.
Swap.com leveraged RichRelevance's AI-based personalization for an immediate 'out of the box' conversion increase of 7.3% –  the biggest conversion increase the company has ever seen as the result of introducing a new tech capability. B2B leader Insight saw results including a 69% increase in YoY revenue generated from homepage personalization; 275% increase in Marketing Qualified Leads (MQLs) from personalized partner campaigns; and 78% YoY increase in sales generated from personalized recommendations.
Overall, RichRelevance's AI-driven personalization has delivered more than $35 billion in digital sales to B2B and B2C leaders. This momentum was capped with nearly 300% growth in AI-driven search personalization with our FIND product and our 9th consecutive year of 100% uptime over the Black Friday and Cyber Monday shopping weekend.
As we head into 2019, we're continuing to invest heavily in pragmatic AI technology that delivers and helps keep our clients ahead of the pack. A year after introducing Experience Personalization, we'll unveil our next major initiative at NRF 2109 on Jan. 14. Please join us at NRF in our booth (Booth #525)  or via blog as we showcase the AI tools and strategies to set a record pace for the year ahead.