Why Building Loyalty in Digital Grocery Might be Easier than You Think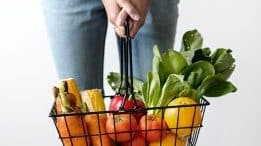 Digital grocery shopping has completely  changed the grocery game. For better or for worse, local and long established grocers are now competing with, a new category of competitors who are born out of the 'direct to customer' era. These new age grocery and niche grocery players ship everything from fresh dairy and organic meats to their own white label paper goods. With so much choice and category confusion it's increasingly important for grocery retailers to invest in shopper loyalty and keep shoppers coming back and building their baskets.
Loyalty is founded on trust but is developed by building a strong relationship and mutual connection.  It is earned by satisfying and often exceeding the needs of the customer better than others can. Sounds simple, right? Actually, it might be.
While online poses its own unique set of challenges, digital grocery shopping gives grocers the indispensable gift of data. With deep insight into browsing behaviour, purchases, purchase cadence and the ability to easily discern preferences; grocers are able to better connect with shoppers than they ever imagined possible. When grocery was limited to brick and mortar it was impossible to know which items a shopper considered before committing to a purchase or which items truly were sought out versus added to baskets as they browsed the aisle. The digital grocery experience has changed that.
When personalization is incorporated into the digital grocery experience every click, view, add to cart, purchase, and search is retained and leveraged by AI for a better more relevant experience. This purchase and behavioural data can be, and ought to be used to foster shopper loyalty. With knowledge about preferences from both in-store purchases as well as online, grocers can develop and deploy strategies that connect personally with their shoppers and deepen their relationships as an indispensable part of their daily lives.
Here are some suggestions to get started building loyalty with data and personalization:
Inspire shoppers – offer dynamic meal and recipe ideas based on what is in their basket.
Be helpful – remind shoppers on what may be missing from their basket based on previously purchased items or complementary products to items already in the basket.
Personalise the experience – make suggestions based on what you know about shopper preferences to increase relevancy. Throughout the shopper journey, surface interesting alternatives or new products that match a shopper's taste and dietary profile.
Motivate and engage – supplement product choices with content and promotions aligned with a shopper preferences and previous purchases.
Be frictionless – ensure shoppers can modify existing orders and seamlessly access their carts across devices so they can begin their shopping on one channel and finalise on another.
For more information and ideas for creating a loyal following in grocery, download our Grocery ebook today!