With all of the attention being paid to Occupy Wall Street and the ills of big business, it's heartening to shine a little light on two new start up's who are working hard to make the world a better place.
New whitepaper determines how advertisers can best position themselves to "own" the moment that really matters – whether the purchase occurs in the store or online
David Selinger joins leading names in tech to discuss innovation and the hottest trends in data today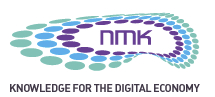 UK digital media site New Media Knowledge talks to RichRelevance Chief Evangelist Jake Bailey on how marketers can find success on their e-commerce sites below the mythical fold.
In 1994, when the Internet was in its infancy, renowned Internet strategist Dr Jakob Nielson argued that Web users paid much less attention to information not visible in the first screen view of a website. The term "below the fold" was born to highlight this area that was only visible after users scrolled down. Three years later Nielson added that scrolling was "no longer a usability disaster", but the debate has raged amongst marketers ever since.

RichRelevance CEO, David Selinger, talks about big data on the Wall Street Journal FASTech blog.
There's a big gap in Big Data, but it's not in the numbers—it's between the engineers and the executives at companies around the world.
"The gap is on the management side," said David Selinger, CEO of RichRelevance, a company that analyzes retail data to help companies better target customers with the products they want. "The thinking is, if IT is empowered, then management is not empowered."
Selinger spoke at the VentureWire FASTech conference along with fellow Big Data executives Andi Mann, VP of strategic solutions for CA Technologies, and Jack Story, CTO of Wipro Technologies.